Icebreakers: How to Empower, Inspire and Motivate Your Team, Through Step-by-Step Activities That Boost Confidence, Resilience and Create Happier Individuals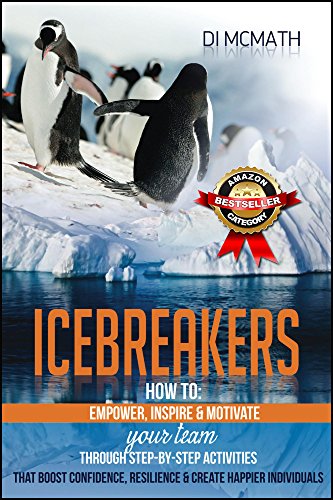 It's definitely a MUST for every bookshelf!
Have you ever had to facilitate a group/team where you wished you could just click your fingers and there was an instant lift of energy in the room?
Or have you ever wished that you could allow your group/team to discover their own potential and see how amazing they really are – and can be?
'Icebreakers' is the ultimate guide to EMPOWER your team members and organisation through simple step-by-step activities.
It's definitely a MUST for every bookshelf!
Based upon strategic Coaching and Neuro Linguistic Programming (NLP) techniques, Di McMath has put together a wonderful collection of inspiring and empowering activities which, when implemented – aims to have a positive ripple effect in the lives of individuals, families and cultures of businesses and schools around the world. It aims to provide a solid foundation for positive growth.