The Hero Within: Reinvent Your Life, One New Chapter at a Time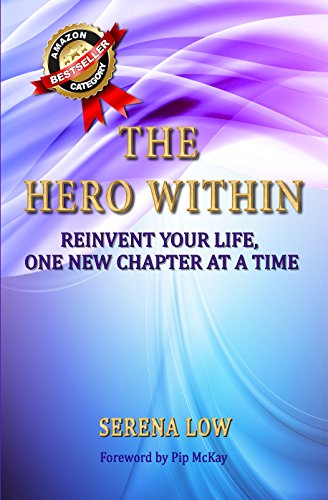 This book is a gift from the battlefield of adversity.
This book is a gift from the battlefield of adversity. Through the voices of ten individuals and their stories of adversity comes one ringing message for anyone who is doing it tough: This is not the end of your story. You have the power to reinvent your life, and to write a new chapter that is meaningful and forward focused.
Rick Warren says that our greatest ministry will flow out of our pain. It is not the absence of pain that makes a good life. It is when we accept pain, set our hearts to learn and grow from it, and begin to take responsibility for our lives and choices, that great things start to happen.
If the stories resonate with you, it is because we are human – we share the same fears and hopes, the same dreams, the same struggles. Which means that whatever situation you are in right now, you are not alone, and you need not fight alone. We invite you to meditate on the lessons and strategies shared, to fill up your tank with encouragement, hope, and fresh ways of responding to life, and to start writing your own beautiful and inspiring new chapter.
You will discover…
•Secrets to a thriving life in spite of ongoing health challenges
•Keys to reclaiming your personal power after an abusive relationship
•How to lead, help, and influence others without exhausting your own reserves
•How to find new meaning and purpose after grief and loss
•How to retrain for a new career at any age
Order Now!