From Sea To Shining Star (Standard Numbered Edition)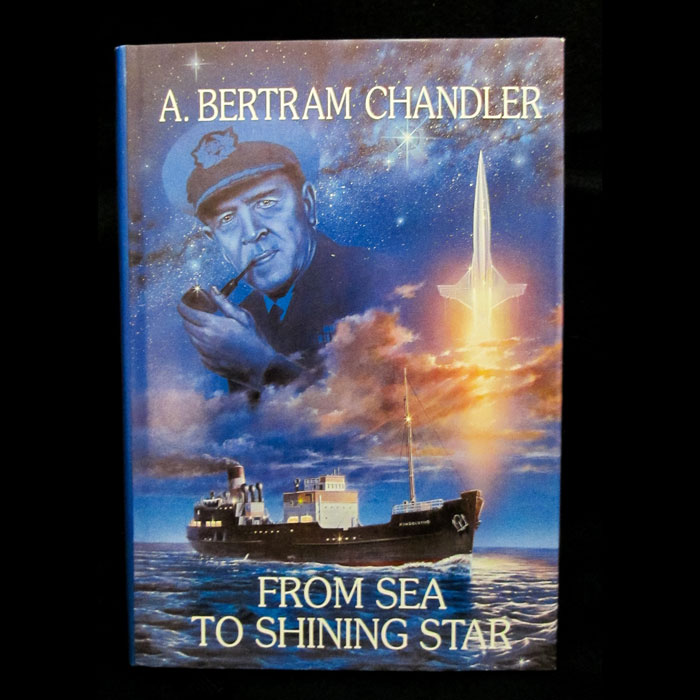 Featuring rare, out-of-print and previously unpublished stories. This book has been edited by Keith Curtis and Susan Chandler and illustrated by one of Australia's most talented science fiction artists – Nick Stathopoulos. Here are thirty classic science fiction stories spanning forty years of publishing, voyaging from the oceans of Earth to the Rim Worlds of space and beyond.
The first edition of FROM SEA TO SHINING SEA by A. Bertram Chandler is limited to 500 copies printed on acid-free paper.
The Standard Numbered Edition is bound in navy blue cloth with silver impressed lettering and covered with a dust jacket featuring Nick Stathopoulos' illustrations. This version will be numbered 101-500
Order Now!